SERVICES TO SUPPORT YOUR MASS PRODUCTION NEEDS
Industrial and Commercial Production Crating and Packaging
Finding quality industrial packaging and production crating services in the RTP, greater Triangle and Triad just got easier. Our team at Craters & Freighters is a one-stop-shop for your custom production packaging needs. We offer comprehensive packaging and crating solutions for almost any product in almost any industry. And we offer quantity and quality.
We work with various local businesses and manufacturers, providing industrial and commercial production crates, as well as pallets or skids, depending on the needs of the item.
Our packaging specialists assist leading manufacturers with mass production operations serving Raleigh, Durham, Greensboro, Research Triangle Park (RTP) and Eastern North Carolina in several industries, including:
Aerospace
Appliance
Automotive and Transportation
Industrial Automation
Building and Infrastructure
Electrical Equipment
Computer Sciences and Technology
Medical
Power Generation
Telecommunications
Utility Services
Production Crating Services
Having worked with various organizations, we've mastered the skill set of production crating. Our team is dedicated to learning about each commercial client, understanding their products, equipment, and machinery. We discuss crating and skid volume to ensure timeframes are met, and distribution is not disturbed. You get a streamlined, efficient, convenient process when you work with our production crating specialists.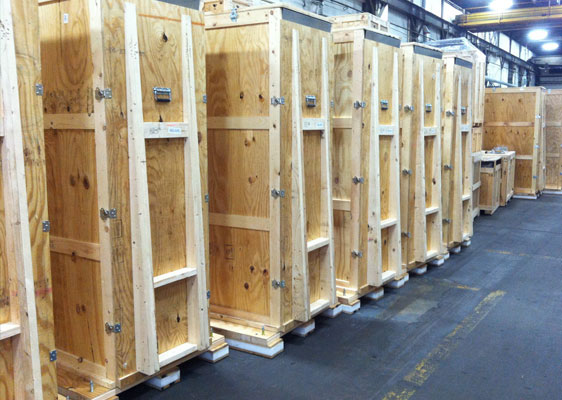 On-Site Crating
Your time and assets are valuable, and their safety is important at all times. That includes transportation to our facility for tailored crating and packaging. If you're unable to transport your items to us, we can come to you.
We specialize in on-site crating because we work with the most sensitive, oversized, and valuable assets. Our crating professionals have everything necessary to design and build the precise crate for your needs at your location, never jeopardizing the integrity of our engineering methods and materials.
You can rely on us to:
Conduct onsite factory and plant visits to view production line needs
Review asset specifications to determine packaging plan
Produce engineered drawings for custom designed crating solutions
Provide secure packaging and cushioning solutions for optimal protection
We're professional industrial packaging experts who deliver knowledge and insight to each new project, and while some mass production crating companies may turn down the more challenging jobs, we invite them!
Contact us to learn more about how we can help you with your industrial packaging and production crate needs.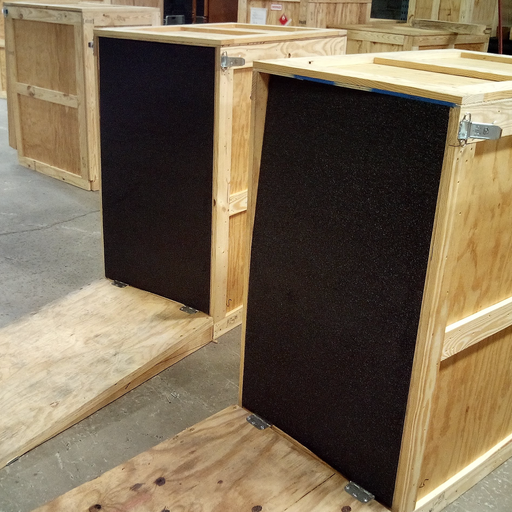 Streamlined Shipping Solutions
Our shipping services are designed for you and the myriad of needs your assets require. We don't take shortcuts, and we never shy away from demanding projects. Our seasoned shipping professionals in Raleigh are qualified and eager to support your needs. From services to customer support to logistics- we do it all.
We will help you with both domestic shipping and international shipping solutions through travel by air, land, or sea. We treat your items as if they are our own, using sharp attention to detail and unrivaled methods that surpass industry standards. We hope to take away your stress and initiate confidence throughout the shipping process.
Find out more about our shipping services, and let's get your valuables where you want them to be–efficiently and effectively.
Custom Packaging
The way an item is packed is integral to its security and protection. You can count on us to use our meticulous attention to determine the ultimate customized packaging for your assets. Using technology, experience, and our years as industry leaders, we know what's needed to best support your valuables throughout their journey. Logistics managers and supply chain operators trust our Raleigh industrial packaging specialists to create tailored packaging solutions for:
Build-to-suit equipment
Short-run production lines
Mass-produced products with multiple SKUs
And more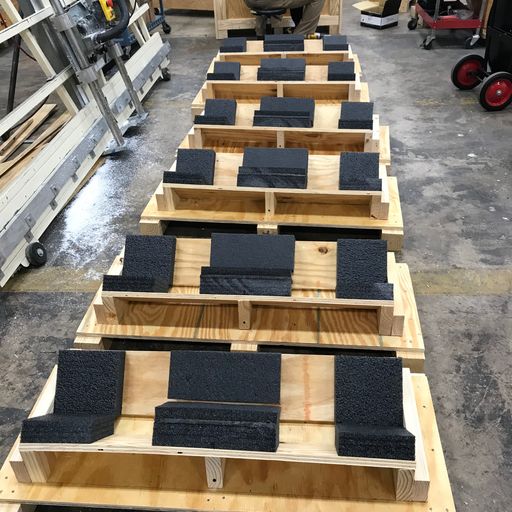 Custom Crating
When designing custom crating plans for industrial products, our professionals go above and beyond. We know a general, one-size-fits-all approach simply won't do. We're able to find the best custom crating solution for your item, taking into account size, fragility, mode of transportation, and final destination.
We've customized wooden crates and skids and provided shipping solutions for:
Commercial and military aerospace equipment
Shock-sensitive servers and computer systems
Heavy industrial robotics machinery and parts
Large-scale data centers
Electrical control systems
Modular construction materials
Household and commercial appliances
Conveyors and escalators
Uniquely shaped medical and surgical equipment and furniture
Oversized steel storage tanks and hoppers
Don't trust your valuables to just any crating company; protection is found only in a thoughtful approach to crating and packaging design, and that's what we deliver.
Get a fast, free, no-obligation cost estimate from Craters & Freighters Raleigh, Durham and Greensboro.
Provide some information on your needs and we'll get back to you right away with a figure you can use in your planning. Proudly serving Raleigh, Durham, Greensboro, Research Triangle Park (RTP) and Eastern North Carolina.